We've previously looked at 
the advantages and disadvantages of franchising
, but there are lots of different industry sectors to choose from. It's important you choose one that suits your interests and gives you the lifestyle you want, so we run through the top 5 franchising opportunities in the UK below:
1: Fitness
Why?
Not many industries can claim to have experienced positive year on year growth for the last eight years – industry analysts the Leisure Database Company report that the industry increased its market value by 3.2% over the last year and now has an estimated market value of £4.4 billion.
There are several drivers behind this increase in market value and membership numbers, chief among these is the growth in the low-cost affordable sector of the market which now accounts for a huge 32% of the private sector membership.
In addition, there is a growing national consciousness around the importance of keeping healthy, fit and active. Statistics produced by Mintel reveal that 79% of Britons have at least one health and fitness goal they want to invest in.
Pros:
Lifestyle business – motivates you to get fitter too!
Dependable revenue provided by membership subscriptions
Highest growth sector due to increased health consciousness
Low competition per area (each area only has a few gyms)
National awareness of larger brands
Cons:
Typical startup costs high, although lower than fast food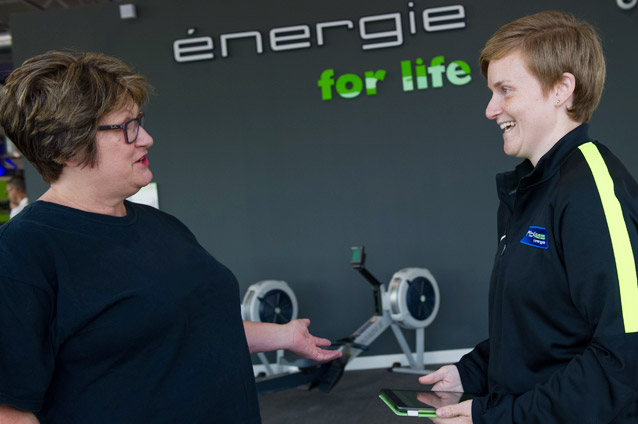 ---
2: Fast food
In contrast to the healthiness of fitness franchising, fast food franchises continue to be popular and yield results for their owners. Recent research showed that the average person in the UK spends £1,320 a year and buys 12 meals a month from fast food restaurants and takeaways.
The current king of the multi-site ownership model, many franchisees have gone on to build mini business empires off the back of household names – for example, there are 152 McDonald's franchisees across the country operating 866 restaurants. Familiar fast-food brands such as Subway, KFC, Dominos, Pizza Hut and Papa Johns all use the franchise model.
What's more, there's plenty of evidence that fitness and fast food franchising complement each other, with an increasing number of fast food franchisees adding fitness businesses to diversify their franchise portfolio.
However, with the success of the fast-food model, entry into the sector can prove prohibitive: not only is it more difficult to secure your preferred territory to open a new store, but some fast food franchisors stipulating that territories are unprotected under their franchise agreement, meaning that another franchisee could open up near you.
Pros:
Evergreen industry – consumers will always want to eat!
National awareness of larger brands
Cons:
Highest average start up costs
High competition from other food outlets
Increased health consciousness may lead to future decline
---
3: Coffee
Who remembers a time when a cup of takeaway coffee was brewed in a cafetiere, served in a polystyrene cup and cost 50 pence?
How times have changed…
With 70 million cups of coffee consumed in the UK each day, it's no wonder that the likes of Starbucks, Costa Coffee and Café Nero have become household names. Coffee represents big business, with the Allegra Worldwide Coffee Portal predicting that the UK market will be worth over £15 billion by 2020 with over 30,000 outlets nationwide.
Coffee franchises also come in a variety of formats; from large high street coffee stores to mobile coffee outlets. The flexibility and transportability of the model along with the UK's appetitive for coffee consumption means that service stations, drive thru outlets, cinemas and self-serve vending are all now common components of the coffee culture mix.
Pros:
Continuing growth in consumer demand
Lower typical startup costs that fast food
National awareness of larger brands
Cons:
High competition from other coffee and food outlets
---
4: Pets
Let's face it, who doesn't love their pet? That's if you own one of course, and if you do then you are among the 40% of UK households who are pet owners. According to a 2016 survey by the Pet Food Manufacturers Association, the UK pet population is estimated to be 57 million.
The most interesting trend with regards to pet ownership, especially from a business perspective, is the increased investment owners are making in their pets – on average, £472.20 per year. This has been driven by a desire for owners to give their pets the best quality of life leading to a demand for grooming treatments, specialist diets, pet holidays and even designer clothes!
Pet franchises cover everything from mobile pet food delivery, grooming treatments, pet care, dog walking and pet sitting. Perhaps one of the most appealing factors of a pet franchise is the ability to work with animals in an enjoyable and relaxed environment making it the ideal business opportunity for animal lovers.
Pros:
Huge variety of models to choose from
Lower typical startup costs
Great for animal lovers!
Relatively low competition
Cons:
Quite demanding if you're hands on e.g. pet sitting
Brands aren't very well known so have to build awareness locally
---
5: Cleaning
In the fast-moving modern world, people are becoming increasingly time-poor, leading to an increased willingness to pay for cleaning in order to free up more personal time.
Businesses also require cleaning services, and the commercial cleaning sector is a massive market, so this combination of demand for both domestic and business purposes has made cleaning a staple of the franchise sector.
Unfortunately, as a cleaning business owner, you are only as good as your staff, and with strong competition, one bad job could see you lose a key contract. One report even suggestes that the average cleaning company loses up to 55% of their customer base every year due to poor service. Close management of your team therefore, is essential to maintain a growing cleaning franchise business.
Pros:
Low typical startup costs
Cons:
Highly dependant on staff performance
Brands aren't very well known so have to build awareness locally
High local competition
---
Want to learn more about énergie's UK fitness franchising opportunities?
Simply fill out the form below to receive the Fit4less by énergie Franchise Information Pack where you can learn more about partnering with our multi-award winning brand in the fast-growth fitness sector.