On Thursday 16th May, énergie hosted its 2nd annual Progress Conference at The Ridgeway Centre in Milton Keynes.
A highlight of the énergie event calendar, Progress brings Franchisees, Club Managers, suppliers, sponsors and the énergie Central team together to enjoy a one-day conference. This event runs in addition to our November Conference, évolution, at the Ricoh Arena in Coventry.
This year's Progress Conference followed a theme of Into the Future, and the action-packed agenda allowed us to showcase many of the exciting new developments that are taking place, designed to enhance the front-end experience of the members of our clubs and the operations of our Franchisees businesses.
The event was well received by Franchisees, with a snapshot of some of the feedback below:
"Thank you for always putting on great days like this. Such a great opportunity to see others we know in the network and see so many new faces. Really enjoy it and looking forward to évolution."
"Events are always so slick, well laid out, lighting always bang on, and loved the team hugs on the way into the building. We are a family! Can never fault the organisation that goes into these days. Thank you énergie."
"Very much looking forward to these changes being rolled out!"
"Hearing other people's experiences was really inspiring."
Progress 2019 Highlights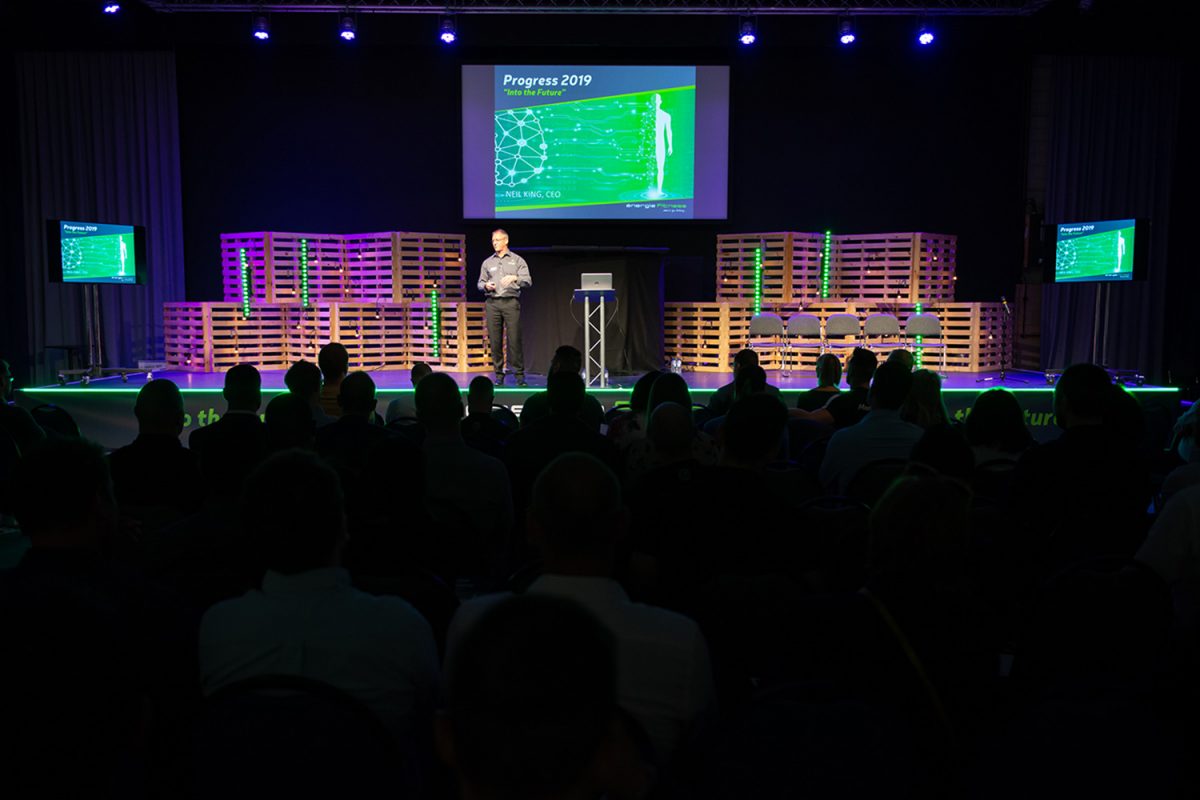 Into the Future – Neil King, énergie CEO
Our CEO, Neil King, kicked off the event with a recap of our fantastic achievements as a network over the past six months and shared examples of the powerful impact of the rebrand and our two-tier membership offering.
Neil then went on to introduce the recently expanded Senior Leadership Team; John Jempson (Finance Director), Eve Gonsalves (General Counsel), Phil Hall (Operations Director), James Cotton (Commercial Director) and Tom Burke (Business Development Director).
To close the session, Jim Durie, Managing Director of énergie International, took the stage to highlight the growth and future plans for the expansion of our brand globally.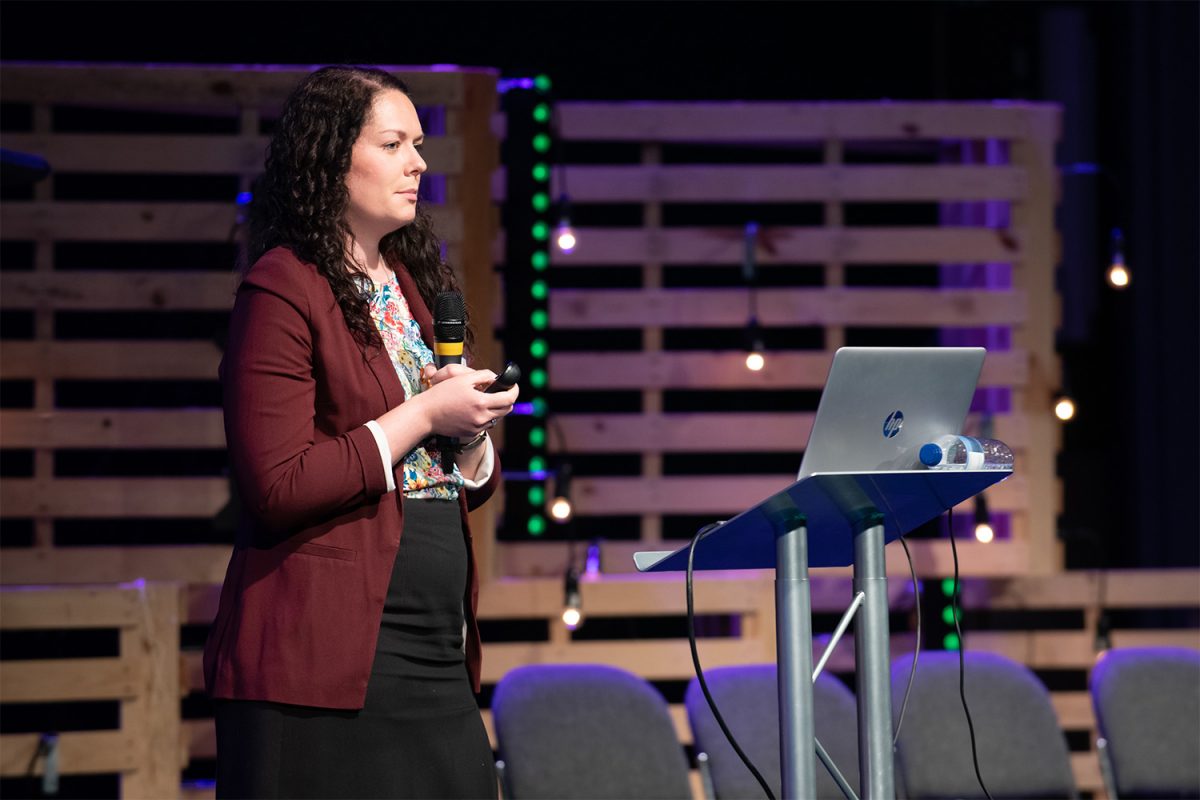 énergie Insights – Jan Spaticchia, énergie Chairman & Jo Biddle, Pragma
Jan and Jo gave an overview of a recent independent consumer research project, sharing key findings, the methodology of the project and next steps for our brand. The findings revealed some exciting opportunities for franchisees looking to expand their current portfolio which is also highly relevant for people looking to go into business with a fitness franchise.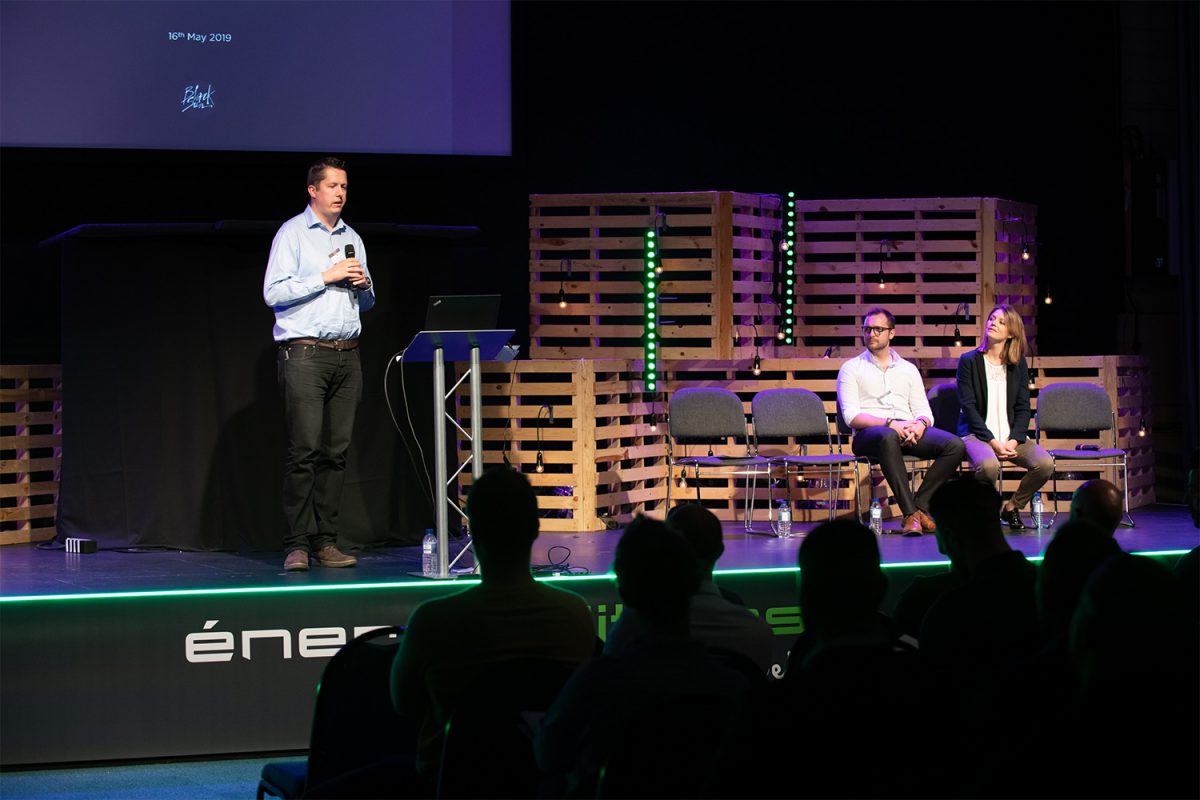 Digital Strategy Update – Black Sun Agency
The team from Black Sun Agency arrived to provide an update on the following projects which are currently evolving behind the scenes, including a new digital marketing strategy, new social media strategy and the soon-to-be launched new énergie Fitness website.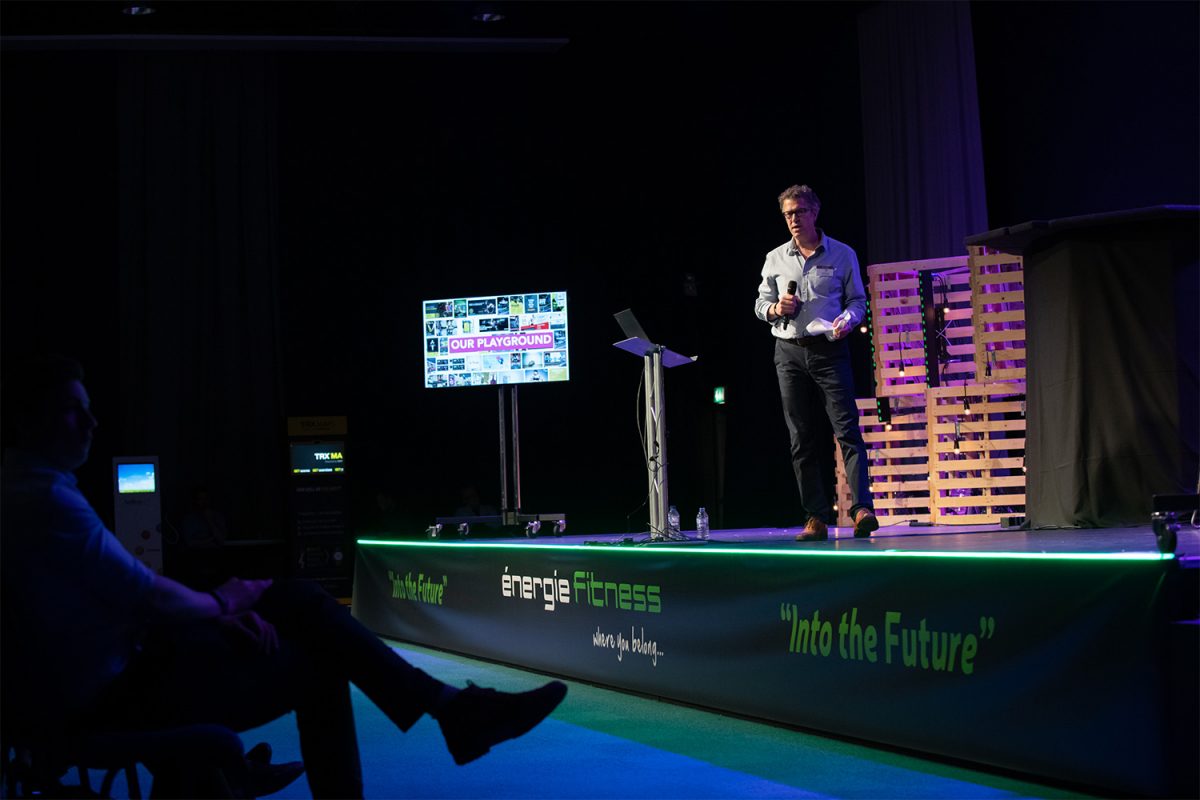 Defining Our Language – Oliver Agency
Pete Hardy, the Creative Director of Oliver Agency, introduced the creative concepts ahead of a brand-new énergie Fitness marketing campaign which will launch over the coming months.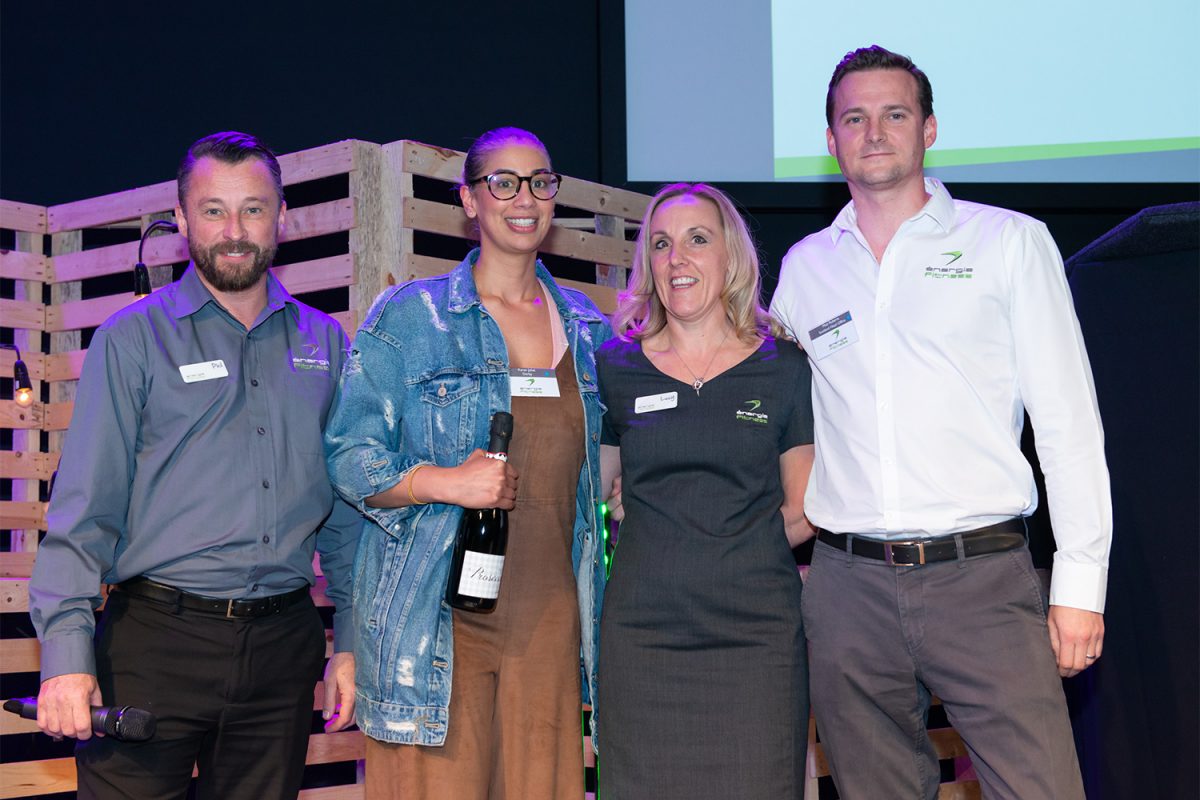 WOW Awards – Lucy Brookes, Divisional Operations Manager for the North, Phil Hall, Operations Director, and Matt Roberts, Managing Director of énergie Scotland
Hard-earned énergie awards went to the following clubs and team members:
Scunthorpe: 111.36% Quarter 1 Sales for the North
Derby: North Growth Award (224)
Bridgend: 127% Quarter 1 Sales for the South
Woolwich: South Growth Award (570)
Citywest: International Growth Award for 102% sales target and below 5.5% attrition
Dumbarton: Best International Newcomer with a presale of 1122 members at 112% of target
Deeside: Best Newcomer
Graham Clark & the Bridgend Team: WOW Award for Outstanding performance
Warrington: WOW Award for The énergie Way
Bognor Regis: WOW Award for The énergie Way
Tammy Fleuchar & the Perth Team: International WOW Award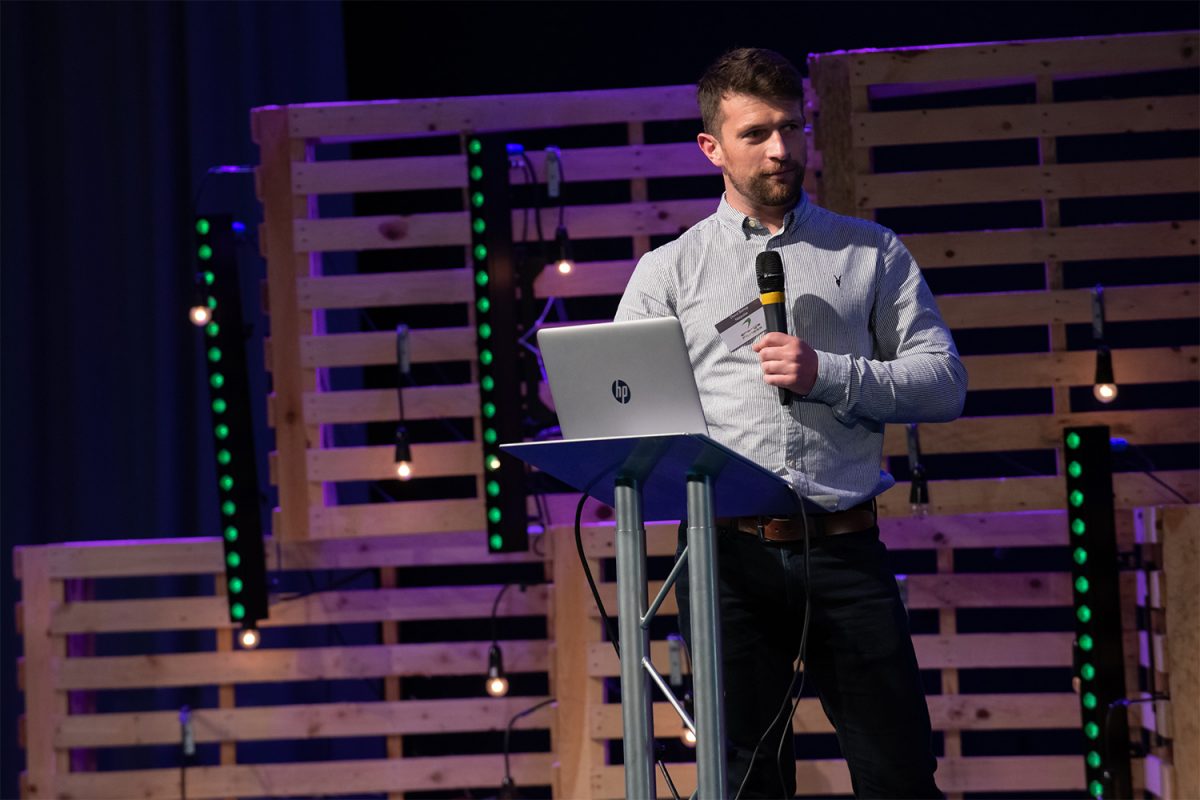 Best Practices for Increasing your App Downloads – David Bishop, Netpulse
David shared top tips on how to promote the app to current and new members, how to make the app an essential part of club culture and operations, and how more downloads leads to more revenue and improved member retention.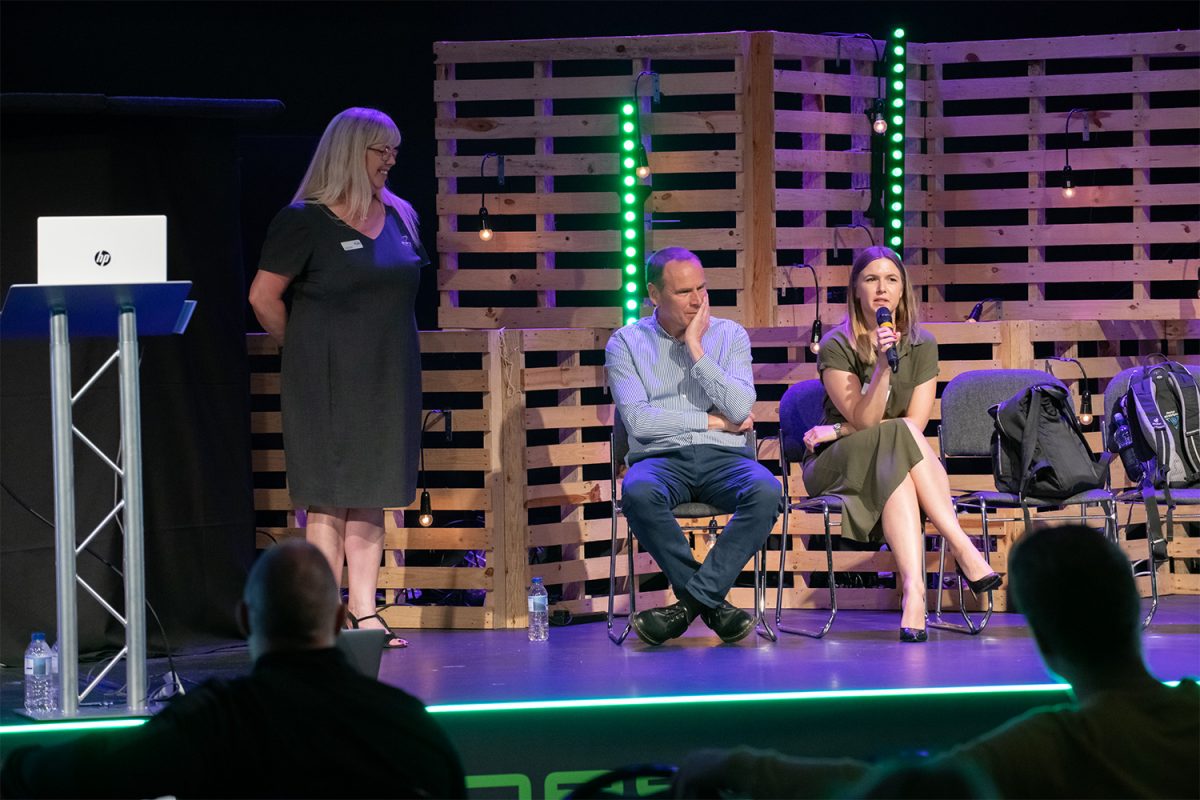 Benefits of Mystery shopping and NPS for your business – ProInsight and Leisure-Net
Chloe Stone from ProInsight shared an overview of the benefits of the mystery shopping process in the fitness industry, followed by Mike Hill from Leisure-Net, who highlighted the benefits and returns that NPS can bring to our business.
The Tech Ecosphere – Andrew Croney, Head of Marketing & Communications and Ian Rushbury, Head of Fitness, Training & Innovation
Andrew and Ian explained our new Tech-Ecosphere project, outlining some of the ways énergie can integrate various technology platforms. At énergie, we have forged a strong reputation for our approach to innovation and the Tech-Ecosphere presents some ground-breaking opportunities that will significantly enhance the member experience and our Franchisees business operations.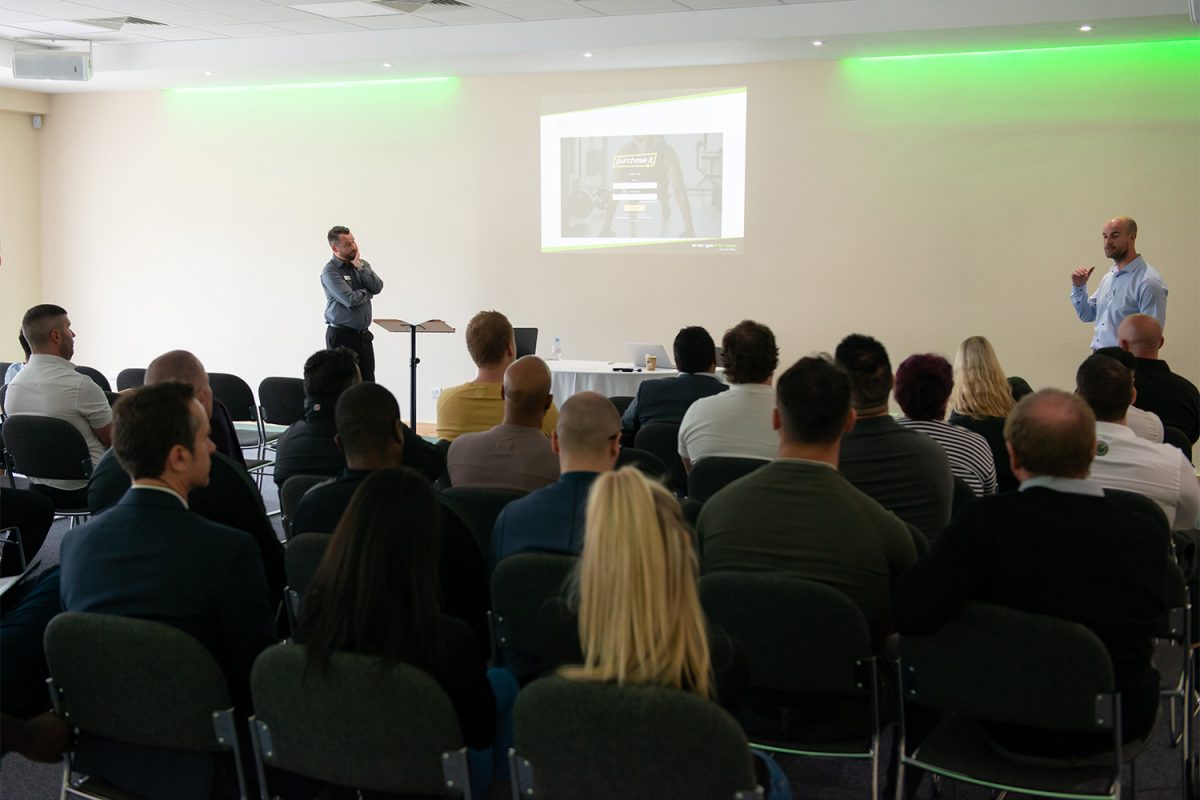 Purchase IT – Phil Hall, Operations Director and Alan Ellis, ThirtySix
Phil and Alan introduced our new Purchase IT procurement system, soon to be rolled out across the network, demonstrating how this will provide clubs with a one-stop-shop for their purchasing needs. Phil and Alan also demonstrated the value of being part of a franchise network, outlining some of the key savings available to Franchisees.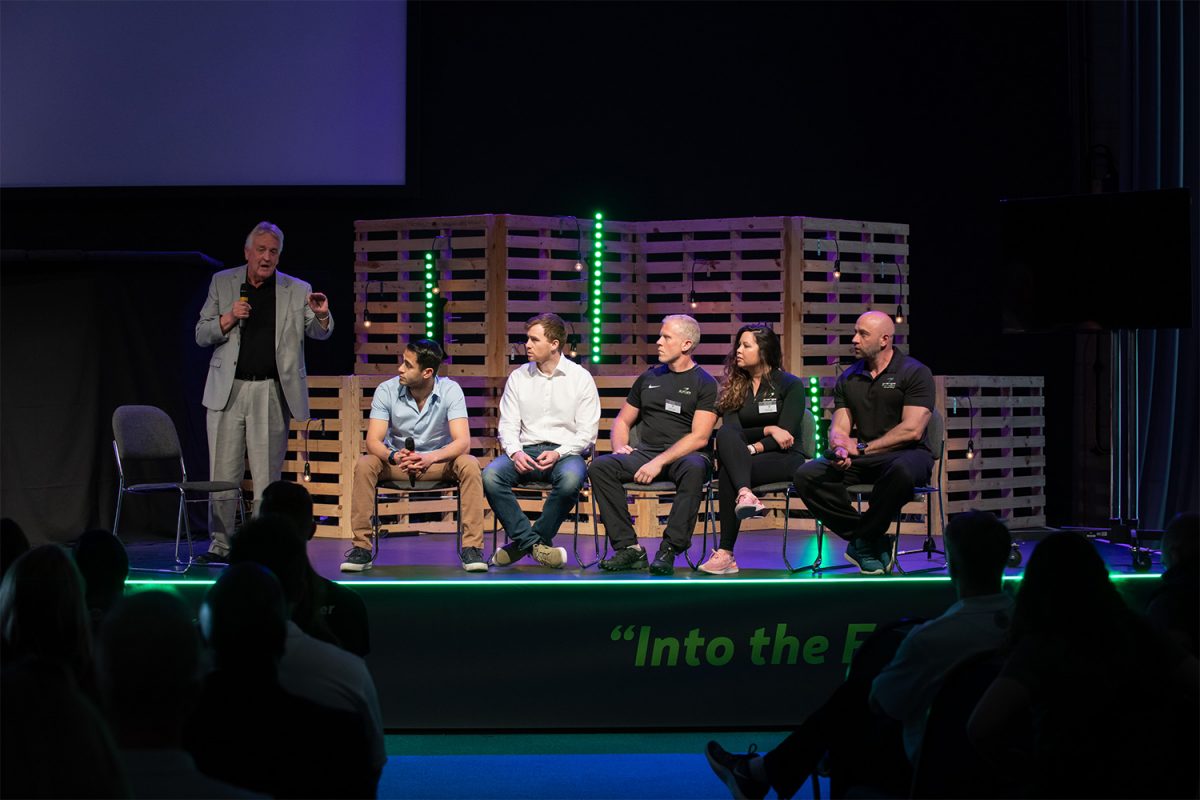 Best Practice in Action – Fintan Donohue, Non-Executive Director
Fintan welcomed Franchisees from énergie Fitness Ipswich, Leighton Buzzard, Old Street, Bethnal Green, Milton Keynes and Bognor Regis to the stage to discuss the results of introducing a new two-tier membership and training innovations into their club.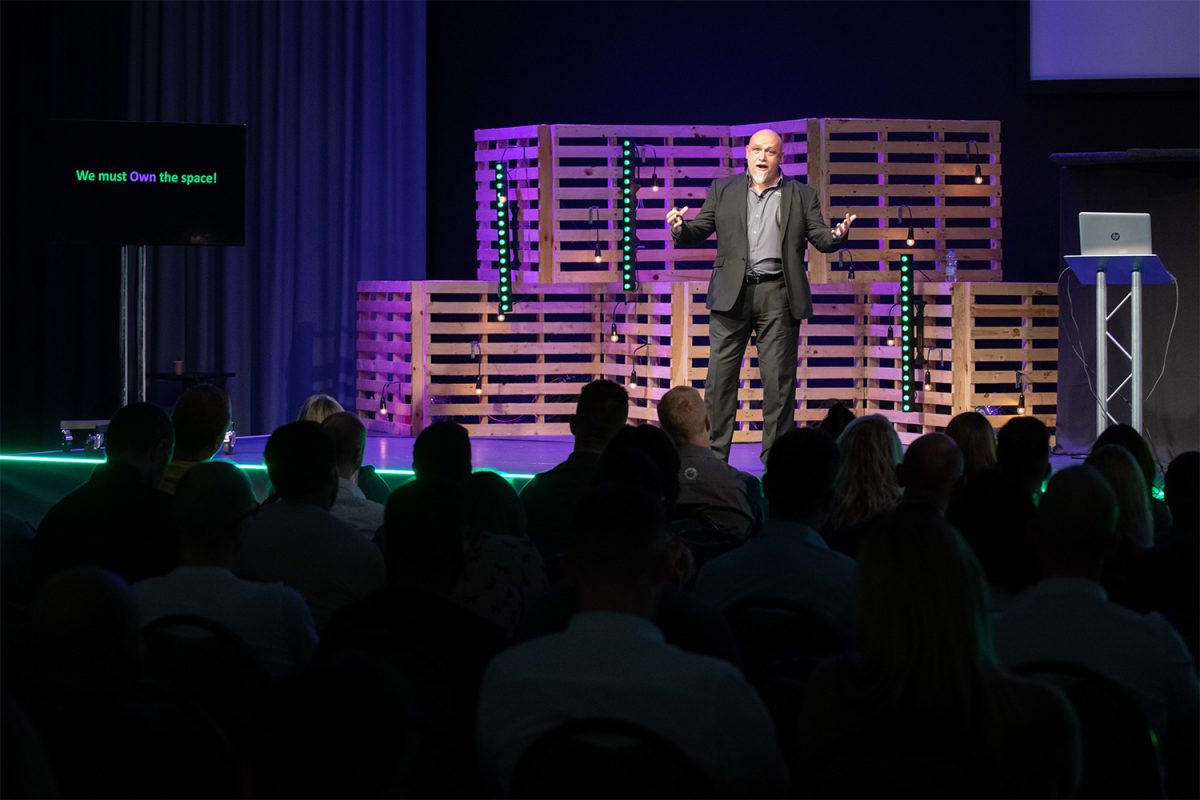 Moving to the Next Chapter – Jan Spaticchia, énergie Chairman
In a heart-felt address to the network, Jan re-iterated our énergie Fitness values, goals and opportunities and left everyone with a series of important messages to take away.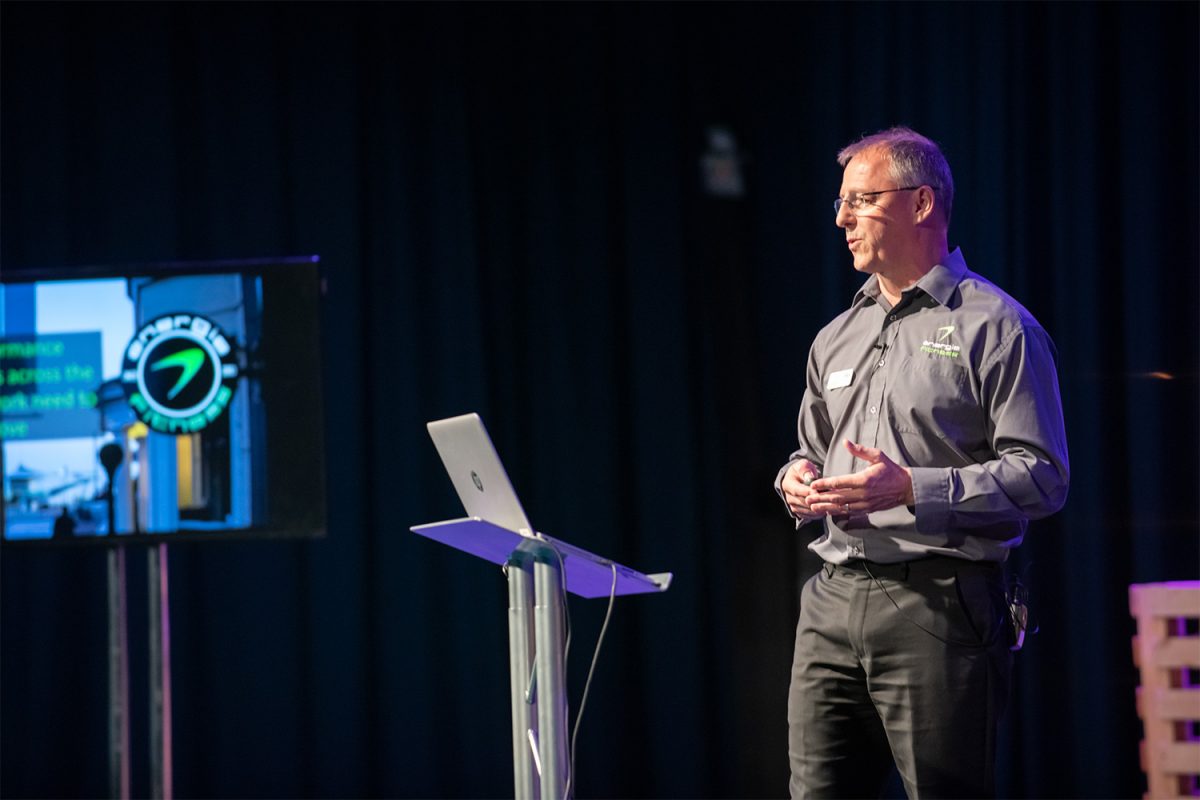 The Wrap – Neil King, énergie CEO
To close the event, Neil shared his thanks to everyone who attended and left the network with an inspiring reminder of what we can achieve as a team.
If Progress looks like the kind of event you would like to be part of, register for an information pack via the form below. In the meantime, keep an eye on our Instagram for more énergie news and updates!