As part of an exciting rebrand for énergie Fitness clubs across the UK, we are proud to be able to launch our brand-new signature training concept known as 'thé YARD Club Edition'. Created by our very own Training and Development team here at énergie Central, thé YARD Club Edition brings a series of all-inclusive classes to our énergie Fitness clubs, transforming the way our members train and in turn significantly diversifying the énergie gym experience.
Designed as group sessions, thé YARD Club Edition classes have been built perfectly to offer a style of workout that you simply won't find in other large budget gyms. Each class combines a high intensity, fun and challenging routine – using top of the range equipment from Hatton Boxing and Jigsaw Fitness. Here's what thé YARD Club Edition has to offer…
Fighting FIT: Our signature boutique class experience uses simple boxing combinations, plyometric exercises and suspension training moves to maximise your effort levels in an ascending pyramid timing format.
Double HIIT: Working for no more than 40 seconds at a time, we incorporate speedy boxing combinations and multi-muscle moves to HIIT your body and heart rate where you need it the most.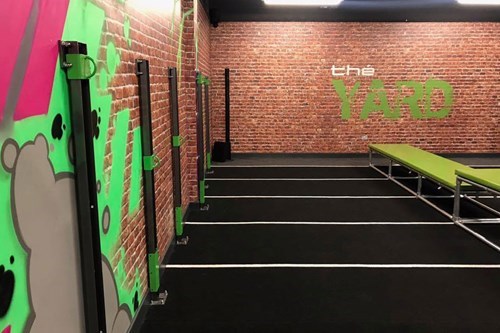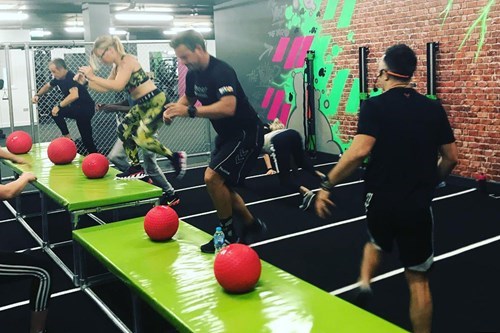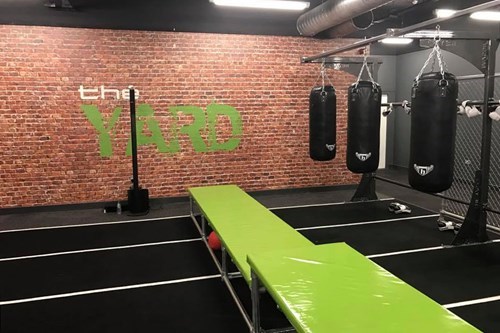 As part of thé YARD Club Edition, you can also keep track of your real-time workout data and fitness progression via the MYZONE® Belt which connects to both the MYZONE® App (iOSand android) and the énergie Fitness App (iOS and android). This motivational training tool keeps you on top of your game during every workout, enforcing an element of competition between each class participant to encourage maximum performance.
Classes and equipment aside, the extensive coaching structure behind The Yard had been developed to ensure that our staff are clued up in every aspect of thé YARD Club Edition programme. In doing so, this brings a level of consistency to each of our énergie Fitness clubs – making sure that every member receives the same exceptional and rewarding in-class experience.
thé YARD Club Edition Comes to énergie Fitness Sheldon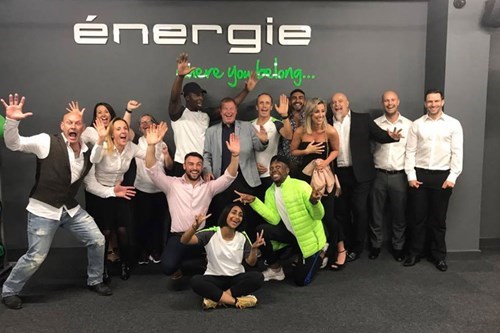 On Thursday 3rd August énergie Fitness saw the opening of a brand new club located in Sheldon, Birmingham. With 1500 memberships sold during pre-sale alone, our Sheldon launch was quite the big event, giving énergie the opportunity to debut thé YARD for the very first time within a buzzing and captivated atmosphere. Aside from thé YARD Club Edition programme, our new 9,000 sqft Sheldon club offers a spacious and stylish fully equipped gym which is staffed with qualified fitness professionals. The new Sheldon club has already been a hit with our members…
Michelle H
"My first time in gym today. I was very nervous but the staff are very friendly and welcoming. Hopefully the more I come the better my fitness level will get and the more I can do."
San R
"As a first time joining a gym, they have made me feel relaxed and confident. My KickStart was great, Adam was friendly and motivating, all the staff seem very friendly and helpful. Loved it."
Lizybeth D
"Went here on Sunday… first time at a gym in 5 years! I was nervous to say the least, but all the staff were very helpful and showed me how to use the machines."
Tabatha B
"As an overweight mum of three, who's rapidly approaching 40 and extremely self-conscious, I was absolutely terrified about going to the gym. I haven't stepped foot in one for about 18 years! I've so desperately wanted to for such a long time but was way too scared. When I saw EF advertising on Facebook weeks ago, I registered my interest and in all honesty never intended to actually join. Then one day, Gary phoned me and we had a real good chat about it all and he really made me feel at ease. So I decided to just go for it. You don't know until you try!
In the weeks leading up the opening, I almost talked myself out of it several times! But tonight I finally took that first step and went for the KickStart class. As soon as I walked in I knew I had made the right decision! The atmosphere in there was amazing. There was such a diverse mix of people in there… young, old, fit, not so fit, even people with crutches and walking sticks! And everyone there was there for their own reasons! I had my KickStart with Jamil and he was so down to earth I felt incredibly comfortable. He explained everything really well and showed us how to use all the equipment (which I have to say is VERY impressive!!). thé YARD looks wicked and once I've built up a bit more confidence, I may just have to give that a go some time!
After the induction, I decided to stay and have a little go. I had a 20 min walk on the treadmill and a quick 10 min go on the cross-trainer and I absolutely LOVED it! I decided it was probably best not to push myself too much for a first attempt, but this is just the first step in what I know is going to be an incredible journey! I also briefly met the infamous Gary and I didn't get to say to him at the time… THANK YOU! Your chat to me on the phone that day has potentially changed my life. Seriously! I guess the point of this "essay" is, don't worry if you think you're too old, too fat, too unfit, or worried what others are going to think of you when you're there… Just go. Do it. I promise you it will be the best decision you can make. I can't wait to go back again tomorrow night!"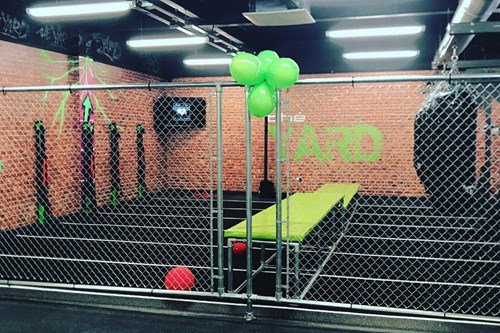 The Sheldon club opening is only the beginning of a continued expansion for the énergie Fitness brand, with thé YARD Club Edition concept completely changing the game in today's health and fitness club market. Contact us today to find out when thé YARD Club Edition will be coming to an énergie Fitness club near you!