Celebrating the success of our franchisees is a key component of the énergie franchise philosophy, which is why each year the winner of the 'énergie Business of the Year' award wins a trip to IHRSA, the annual International Health and Racket Sports Association Conference.
Featuring over 100 education sessions taught by some of the most successful individuals in the health club industry, a ginormous trade show showcasing the newest and best fitness technology the world has to offer and endless networking opportunities for attendees.
This year's conference held in San Diego was attended by 'énergie Business of the Year' winner Josh Waters, franchisee for énergie Fitness Erith. After a record-breaking pre-sale and becoming the first club to exceed 2000 members during pre-sales, Josh's club has gone from strength to strength and now boasts over 3,000 members.
On attending the event, Josh commented: "IHRSA completely lived up to the hype. San Diego was a great city and the conference was like a playground for anyone involved in the fitness industry! The memories and laughs we shared as a group will stay with me a long time. Also, being able to bring knowledge and experiences back that should help us run our clubs better from touring other successful US gyms and seeing the latest inventions and innovations at the fitness conference were my personal highlights.
It was invaluable to be around so many figureheads in the fitness industry and to be able to learn from them. Aside from new equipment releases at the conference, it was interesting to study and compare the sales and retention processes in successful US clubs to what we use at home. Overall it was great to be with the team from énergie on a professional and social aspect."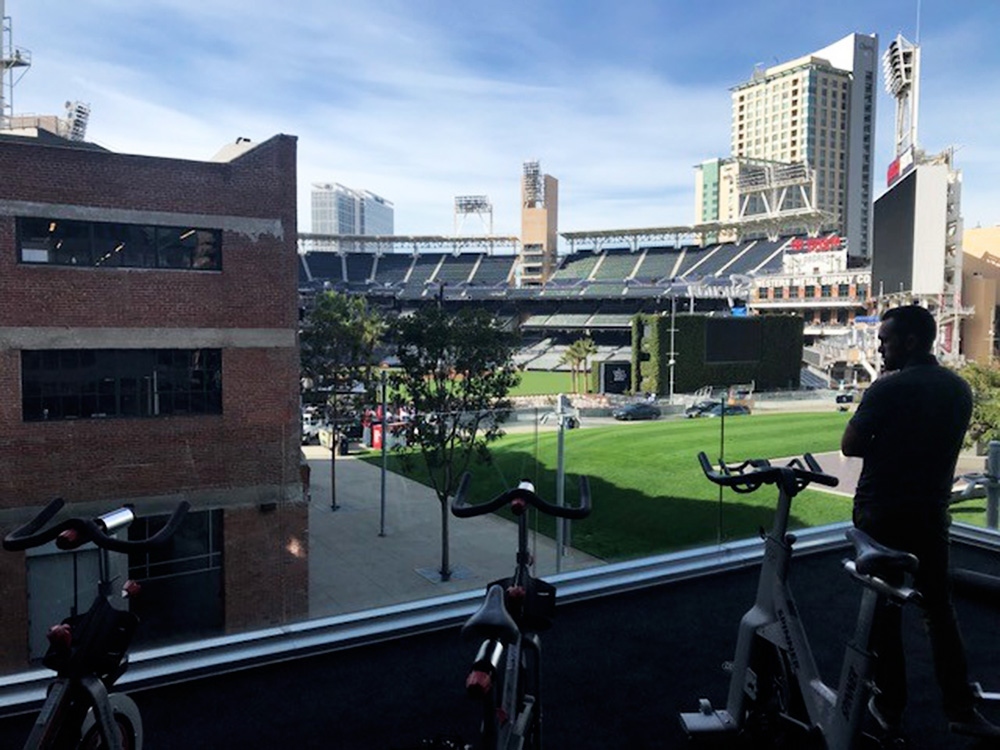 Also in attendance at the conference was Charlie Blunsdon, énergie Pre-Sales Manager and winner of the 'énergie Central Team Member of the Year' award following her impact in successfully helping to achieve a record-breaking pre-sale in Ipswich, and an exceptional pre-sales performance in Sheldon.
Charlie commented: "IHRSA was amazing. There were so many networking opportunities and it was great to see new trends and trial new equipment. I particularly loved the morning where the train show was open to workout freely, so it was like 100 gyms under one roof! Overall it was a really good team building opportunity and I felt privileged and honoured to be involved."
The IHRSA conference presents a fantastic opportunity to learn the latest industry insights, hear from exceptional speakers and look around one of the largest fitness equipment trade shows in the world.
Want a piece of the action? Simply complete the form below to request our franchise information pack and learn how you could join our rapidly expanding franchise network and own a winning fitness club franchise.