On Wednesday 1st November, brand-new club énergie Fitness Ipswich opened its doors to host an elaborate launch party, bringing pre-sale members, Ipswich locals and the team at énergie Fitness together for an evening of celebration.
Prior to the opening, énergie Fitness Ipswich achieved a record-breaking membership total of over 2,300 memberships, beating the previous record of 2,100. Throughout the evening, membership numbers exceeded further as launch party attendees eagerly queued to become the next member of the highly-anticipated club.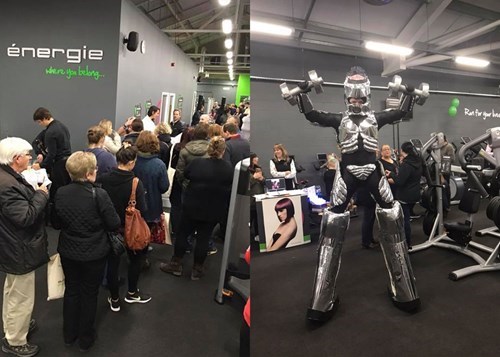 Following the launch énergie Fitness Ipswich Manger, Louise said: "The Ipswich launch party was absolutely incredible, we had such a huge turn out, much more than we ever imagined! The atmosphere was electric, the queues to book in for our Kickstarts and YARD Club Edition classes after Dean and Samantha's demonstrations were never ending! 120 bottles of champagne, 2355 members later we are so excited about the future of our club!"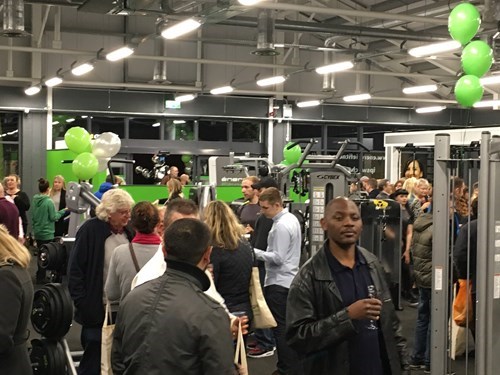 The 7,000sqft unit at the Rosehill Retail Park, Felixstowe Road offers an exceptional range of facilities, including high-quality cardiovascular and resistance machines, a broad range of functional training equipment and a vast free-weights area. Over ten members of staff have been employed to help support members and provide professional advice on fitness, technique and diet.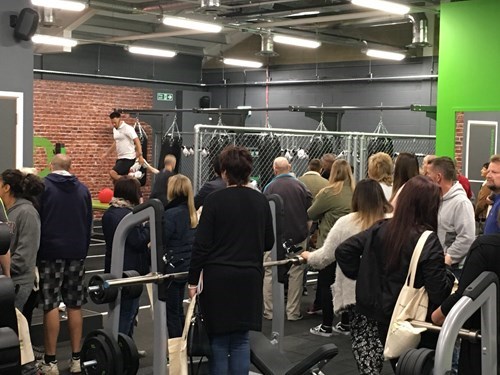 Memberships include access to over 40 free classes, including énergie's recently launched all-inclusive, high-intensity training concept; thé YARD Club Edition. énergie Fitness Ipswich is the second club to feature the tailor-made programme, giving members a superb variety of studio and gym floor based classes with a twist. thé YARD Club Edition was first launch at énergie Fitness Sheldon in August, which received an outstanding response from members and set the bar high for the future of low-cost clubs alike.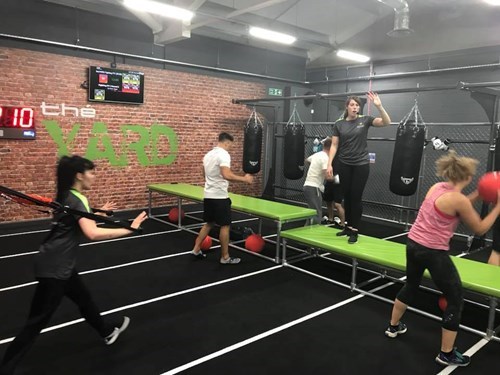 A huge well done and congratulations to Malik and Phil, owners of énergie Fitness Ipswich, Louise and the rest of the team – and a big thank you to our Operations team, Pre-sale team and staff at énergie Central who all played a part in the preparation, training and finishes touches which saw the club open with such great success.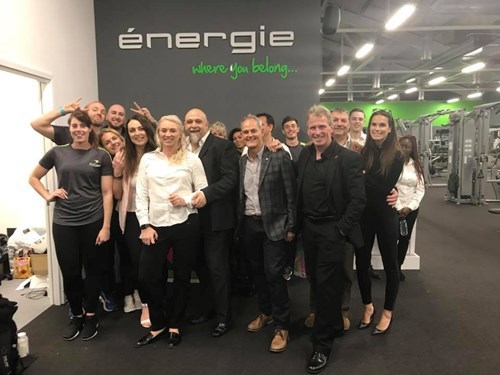 For more information on énergie Fitness Ipswich please visit our website, and be sure to follow their Facebook page for regular updates, photos and videos of the club in action.