énergie Fitness has been recognised as an outstanding fitness franchisor in the Elite Franchise 100 Top UK Franchises for 2019, placing at number two.
The list, compiled by respected industry magazine, Elite Franchise, celebrates the best and brightest franchises that Britain has to offer and ranks each business according to a broad range of criteria, from their financial performance and heritage in the industry, to their contribution to the community and the way they embrace innovation.
Last year, énergie Fitness ranked 14th, placing in the top 15 amongst franchising heavyweights such as Subway, McDonalds, Snap-on Tools and Home Instead Senior Care. énergie Fitness achieved the top ranking of any fitness franchisor in the UK.
This year we've reached a new milestone, beating McDonalds and placing just behind Home Instead Senior Care, who have won two years in a row.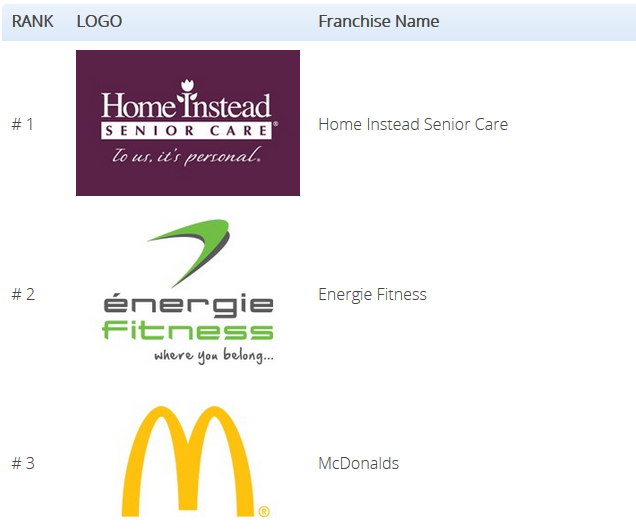 Elite Franchise comments: "Over the years, we've had the great privilege of covering some of Britain's best franchises. And we've been so inspired by these superlative businesses that we think they deserve to be celebrated. And that is exactly what the Elite Franchise 100 is all about. Be inspired, be in awe and be aware that the brands that make it to the Elite Franchise 100 are simply the best."
Commenting on the ranking, Andrew Croney, Head of Marketing and Communications at énergie Fitness said: "We are absolutely thrilled to place 2nd in the Elite Franchise Top 100 for 2019. Last year we were delighted with our 14th place ranking, but to secure 2nd place this time round in this prestigious franchise listing is a fantastic achievement for the énergie brand in it's fifteenth year.
"Securing 2nd place puts us amongst serious company and the best of the best when it comes to the world of franchising. The ranking is testament to the hard work of our central énergie support team, our franchisees and their staff teams who live and breathe the énergie brand on a daily basis."
To see the full Top 100 list, click here. And to read the full Elite Franchise Top 100 article, click here.
Do you want to be a part of a world-class franchise? Enter your details below and find out more about our award-winning énergie franchise opportunity.